Women's Organization for Political Prisoners (WOFPP)
Newsletter May 2011
There are, at present, 36 women political prisoners in the Israeli jails: 17 in Hasharon Prison (Tel Mond), 18 in Damoon Prison (Carmel Mountain), 1 in Neve Tirza Prison (Ramle).

Hasharon Prison (Tel Mond)

The Palestinians' Prisoners Day

The women political prisoners took part in the activities of the Prisoners Day: They went on a hunger strike on this day and expressed solidarity with Mansour Akram, a political prisoner who has been held in prison for over 31 years.

Family visits

Samha Hijaz, 39 years old, a mother of six, from elMazr'a elSharqiya, Ramallah district, was arrested on 8 February 2011. The Israeli authorities prohibit all the adult members of her family from visiting in prison..

Nilly Safadi, 34 years old, from Nablus, was arrested on 11 November 2009 and is supposed to be released at the beginning of June 2011. Even now, a short time before her release, the prison authorities still refuse her request to meet her husband who is also a political prisoner.

Released detainee

Advocate Shirin 'Isawi, 33 years old, from Jerusalem, was arrested on 21 April 2010; on 21 April 2011, she was released on bail with restrictive conditions: House arrest until the end of the legal proceedings.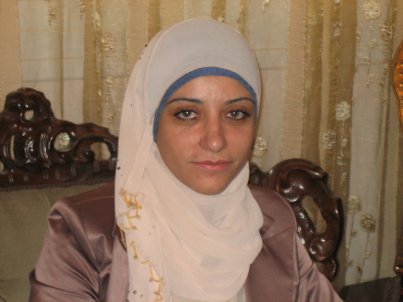 Damoon Prison (Carmel Mountain)

Newspapers

Wurud Qasem, 24 year old, from Tira in the Triangle, was arrested on 4 October 2006: The prison authorities refused her request to receive the newspaper "Panorama", an Arabic newspaper published in Tira district and distributed in the whole country. . WOFPP's advocate, Taghreed Jahshan, wrote to the prison authorities asking for explanations. .

Family visits

Iman Ghazawi, from Tulkarem, a mother of two, was arrested on 2 August 2001. She has not met her husband, who is also a political prisoner, since January 2010. The prison authorities refused her requests to meet him.

Neve Tirza Prison (Ramle)

Maryam elTarbin, from Jericho, was arrested on 25 January 2005. Since about three months, she has been held in a separation cell in the criminal prisoners' wing in Neve Tirza Prison. Her cell is so small that it is hard for her to pray in it. WOFPP's advocate wrote to the prison authorities asking to transfer her back to Hasharon Prison.

Russian Compound (Mosqobiya) Detention Center (Jerusalem)

Released Detainees

Su'ad Shyukhi, 24 years old from Silwan in Jerusalem, was an administrative detainee for about a year and half. She was released in 2008 and arrested again, from her house, on 2 May 2011. The Israeli occupation forces acted very violently while arresting her: At four o'clock in the morning they broke the entrance door to her house, gathered the whole family in one room, took Su'ad to another room where they severely beat her and then dragged her to their car. Before the arrest, Su'ad had undergone surgery at her right hand, and the brutal treatment worsened the pain in her hand. Su'ad was brought to jail barefoot and had to walk barefoot for several days, until the prison authorities allowed her family to bring her shoes and some basic clothing.
In jail Su'ad endured interrogations for long hours, especially at night. Some interrogations were conducted while the interrogators shouted, swore and uttered obscenities. On 4 May 2011, the judge at the Magistrates Court in Jerusalem decided to release her on bail but the prosecution appealed the judge's decision. The appeal session took place in the District Court in Jerusalem on 5 May 2011. The judge ruled that she should undergo a psychiatric diagnosis. She was brought to a psychiatrist in the prison in Ramle but refused to cooperate with the psychiatrist. After her return from Ramle to the Russian Compound Detention Center, the prison authorities transferred her to an "observation" cell where her hands and legs were shackled all the time. The shackling caused her terrible pains in her hand and swelling in her legs. She was exposed to a series of abuses: The guards caused her additional pain in her right hand (at which she had undergone surgery) by using tight handcuffs, and a "Nahshon" unit guard even closed the car door on her fingers. The prison authorities prohibited Su'ad's family members from giving her medications, even after the court ruled to let in the medications. Even days after her release, the shackling marks and the swelling on her legs were clearly visible. When she asked the guards for medication for relief of the pain in her hand, most of the times she was not given any at all; at other times she received it much later.
In the "observation" cell there were cameras 24 hours a day including in the toilet. After she had refused to go to the toilet, the guards covered the cameras there.
While being detained In the "observation" cell, Su'ad went on a hunger strike until the court ruled to transfer her to a regular cell on 9 May 2011.
On 18 May 2011, Su'ad was released on bail of 5000 NIS and with restrictive conditions: House arrest for 30 days, and for six months she must present herself at the police station once a week.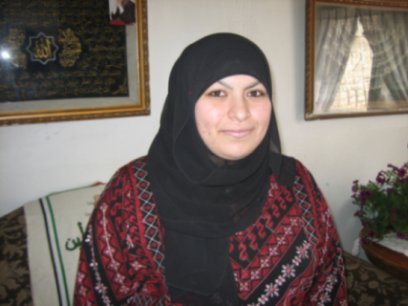 Asmaa Shyukhi, from Silwan in Jerusalem, the wife of Su'ad Shyukhi's uncle, was arrested for six days and subjected to interrogations.

Abeer Abu Khdir, from Jerusalem was arrested on 20 April 2011, and on 2 May 2011 she was released on bail with restrictive conditions: House arrest for two weeks.

Advocate Suher Ayub, from Acre in the Galilee, was arrested in April 2011, and on 26 April 2011 she was released on bail with restrictive conditions: House arrest for two weeks.

Kishon Detention Center (Jalameh)

Released detainees

Julya 'Awad, 15 years old, from 'Awarta in Nablus district, was arrested on 10 April 2011 and released on 15 April 2011.

Aysha Aruri , 70 year old, from Ramallah district, was arrested from her house at night on 23 May and released in the evening of the next day.

For donations to WOFPP :
Bank account:
Women's Organization for Political Prisoners (WOFPP)
Account number: 471067
BANK HAPOALIM
Branch 532
Daniel Frisch St. 3,Tel Aviv 64078, ISRAEL
IBAN number: IL 60-0125-3200-0000-0471-067
BIC (swift): POALILIT

Address to receive the contribution:
WOFPP
Frug Street 30
Tel Aviv 63417, ISRAEL
Home page